Athens GA is home to an amazing mix of people from all backgrounds and cultures. Because of its proximity to the University of Georgia, Athens attracts a diverse group of residents who choose to make Athens Clarke county their permanent address.
Athens GA is divided in nine communities: Boulevard, Cobbham, Downtown, Eastside (East Athens), Five Points, General Hospital area, Normaltown, Westside (West Athens), and Bogart / Watkinsville (Oconee County).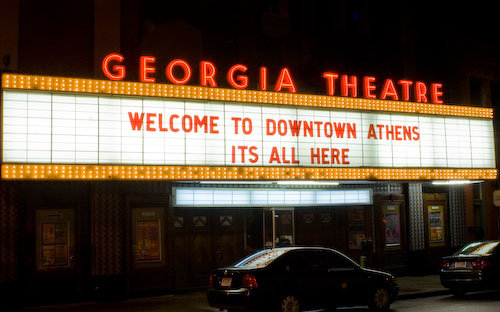 Click here to search Athens Ga Homes for sale by neighborhood and price range.
5POINTS Athens, GA
ACADIA Athens, GA
ALLGOOD FARMS Athens, GA
ANNA'S WALK Athens, GA
ANSLEY PARK Athens, GA
ARCH HILL Athens, GA
ASHTON PLACE Athens, GA
BARNETTS BLUFF Athens, GA
BEDGOOD GLENWOOD Athens, GA
BEECHWOOD Athens, GA
BEECHWOOD HILLS Athens, GA
BELAIR HEIGHTS Athens, GA
BELLE MEADE Athens, GA
BELLE MEADE PLANTATION Athens, GA
BOULEVARD Athens, GA
BRIARWOOD Athens, GA
BRIDGE WATER Athens, GA
BROOKFIELD VILLAGE Athens, GA
BROOKSTONE Athens, GA
BUCKINGHAM TERRACE Athens, GA
CAMELOT Athens, GA
CARRINGTON PLANTATION Athens, GA
CEDAR CREEK Athens, GA
CEDAR POINTE Athens, GA
CHADD'S WALK Athens, GA
CHAMBERLIN Athens, GA
CHEROKEE FOREST Athens, GA
CHICOPEE DUDLEY Athens, GA
CLARKSBORO Athens, GA
COBBHAM Athens, GA
COLLEGE GLEN Athens, GA
COTTAGES AT HOMEWOOD Athens, GA
CREEK PLANTATION Athens, GA
CRYSTAL HILLS Athens, GA
DAVIS ESTATES Athens, GA
DOWNS CREEK FARM Athens, GA
EAST MEADOW Athens, GA
ELDSON MEADOWS Athens, GA
EMERALD POINTE Athens, GA
FALLING SHOALS Athens, GA
FIVE POINTS Athens, GA
FOREST HEIGHTS Athens, GA
FOUNDERS GROVE Athens, GA
FOX HALL FARMS Athens, GA
FOX TRACE Athens, GA
GENERAL HOSPITAL Athens, GA
GEORGIA HILLS Athens, GA
GEORGIAN HILLS Athens, GA
GLENCREST Athens, GA
GREEN ACRES Athens, GA
HARRIS HILLS Athens, GA
HICKORY POINTE Athens, GA
HIGH RIDGE Athens, GA
HODGSONS PLACE Athens, GA
HOLIDAY ESTATES Athens, GA
HOMEWOOD HILLS Athens, GA
HUNTERS POINTE Athens, GA
HUNTERS RIDGE Athens, GA
HUNTINGTON SHOALS Athens, GA
JANICE BB ACRES Athens, GA
KINGSWOOD Athens, GA
KNOTTINGHAM Athens, GA
LAKE WELBROOK Athens, GA
LAKE WELLBROOK Athens, GA
LAKEWOOD MANOR Athens, GA
LANTERN WALK Athens, GA
LAVENDER GLEN Athens, GA
MANSFIELD Athens, GA
MCDONALD Athens, GA
MCNUTTS CREEK Athens, GA
MOSS SIDE Athens, GA
NATURE WALK Athens, GA
NEW KINGS BRIDGE Athens, GA
NEW TOWN Athens, GA
OAK GROVE Athens, GA
OLDE LEXINGTON GARDENS Athens, GA
PARK AVENUE Athens, GA
PLANTATION ESTATES Athens, GA
PRINCETON MILL Athens, GA
RED FOX RUN Athens, GA
RIVER OAKS Athens, GA
ROCK & SHOALS Athens, GA
SADDLE SHOALS Athens, GA
SANDY CREEK ESTATES Athens, GA
SAVANNAH HEIGHTS Athens, GA
SEDGEFIELD Athens, GA
SETTLERS PASS Athens, GA
SETTLERS RIDGE Athens, GA
SHOAL CREEK FARMS Athens, GA
SMOKEY HILLS Athens, GA
ST GEORGE Athens, GA
STERLING WOODS Athens, GA
STONEHENGE Athens, GA
TALLASSEE RIDGE Athens, GA
TALMADGE Athens, GA
TANGLEBROOK Athens, GA
TANGLEWOOD Athens, GA
TELFAIR PLACE Athens, GA
THE ENCLAVE AT PUTTERS Athens, GA
THE ORCHARD Athens, GA
THE VILLAGE AT KAY PLACE Athens, GA
THE VILLAS OF SNAPFINGER Athens, GA
TIMBER CREEK Athens, GA
TOWNS WALK Athens, GA
UNIVERSITY HEIGHTS Athens, GA
VILLAGE PARK Athens, GA
VILLAS AT SNAPFINGER Athens, GA
WATERFORD Athens, GA
WATERFORD PLACE Athens, GA
WAVERLY WOODS Athens, GA
WEDGEFIELD Athens, GA
WESTGATE PARK Athens, GA
WESTWOOD HILLS Athens, GA
WOODHAVEN Athens, GA
WOODLANDS OF ATHENS Athens, GA
WOODRIDGE Athens, GA
WOODS OF HABERSHAM Athens, GA